A few words
Luc and Anna, happy owners of a splendid mansion in the heart of a big city, were keen to install a swimming pool in their charming garden. Unwilling to install a slatted cover because of the tank required for this type of protection, they turned to Coverseal, ideal when every square meter must be optimized. Discover the charm of this nice urban pool!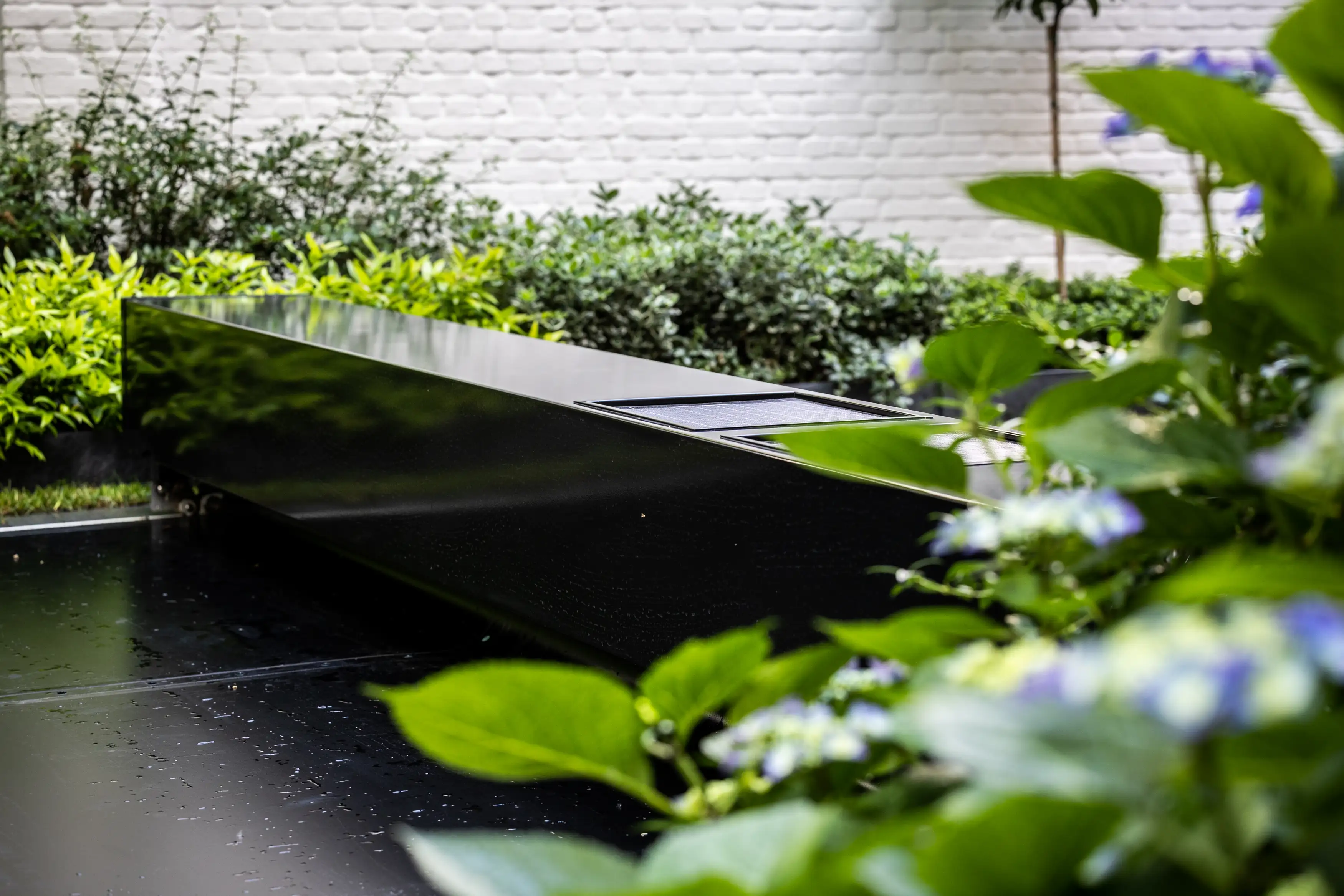 During the renovation of the house, the combination of black window frames and red brick was the obvious choice. No need to think too long about the color of their Coverseal! The result is very elegant, contrasting wonderfully with the white wall surrounding their property.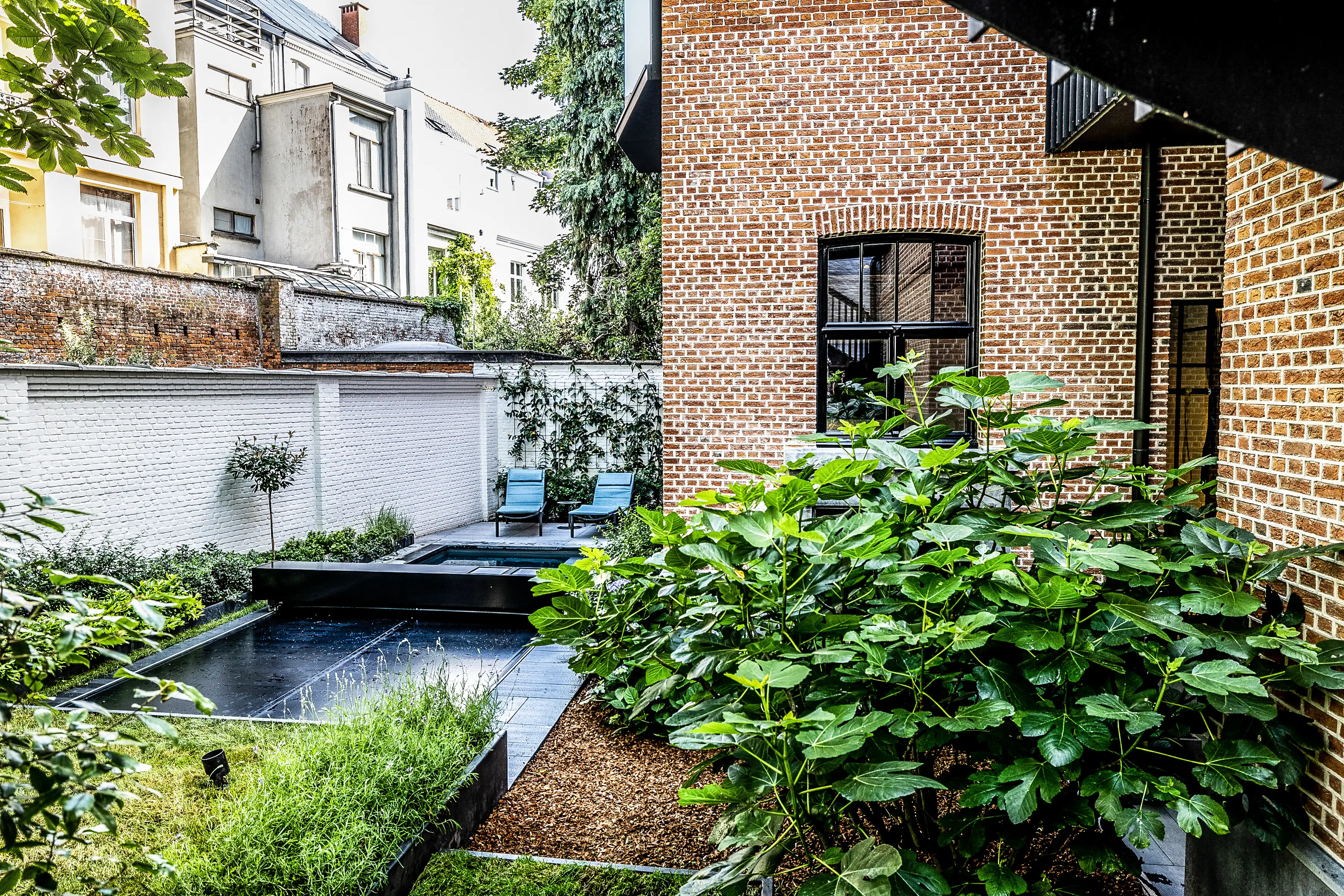 Luc and Anna are great sportspeople and were looking for an elegant cover that would allow them to swim whenever they wanted without having to take out the net!
The perfect sealing was an important argument for them, because a magnificent chestnut tree overhangs the pool, and generously spreads its leaves and fruits in the water.
Discover below this superb realization in pictures.