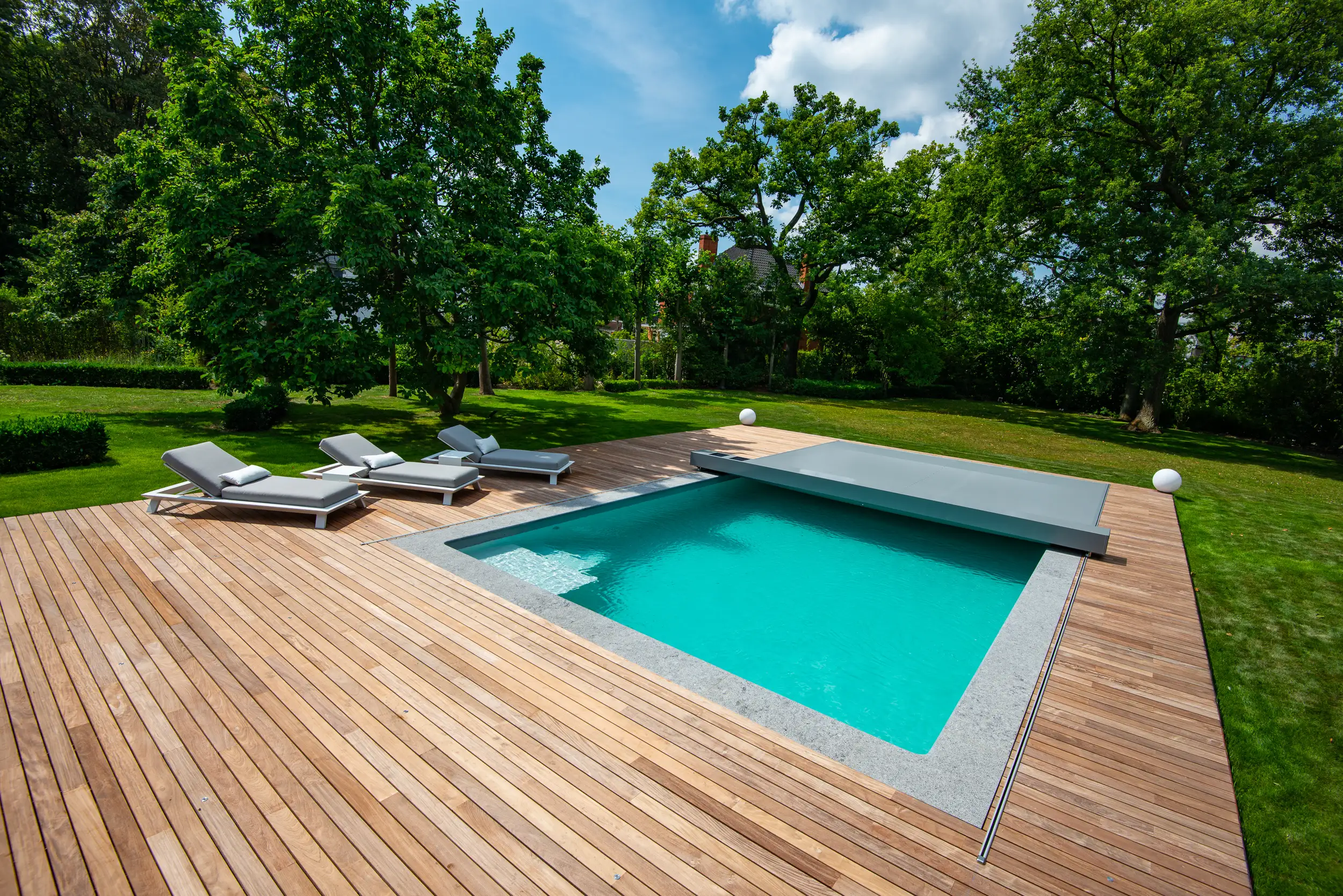 A FEW WORDS
Juliette and Léon are the owners of a very attractive house in Liège province. For their swimming pool, they went straight for the ease and convenience of our Automatic model. Since they did not want to see the rail of the Coverseal installed on the curbstones, our fitters built it into an exotic timber terrace, with the assistance of cat Gribouille. Here's how the installation went, step by step.
01
Arrival on site
Prior to our fitters' arrival, our in-house technical team will get in touch once the Coverseal has left production after the quality tests are complete. Site access is a determining factor for planning the most suitable logistics.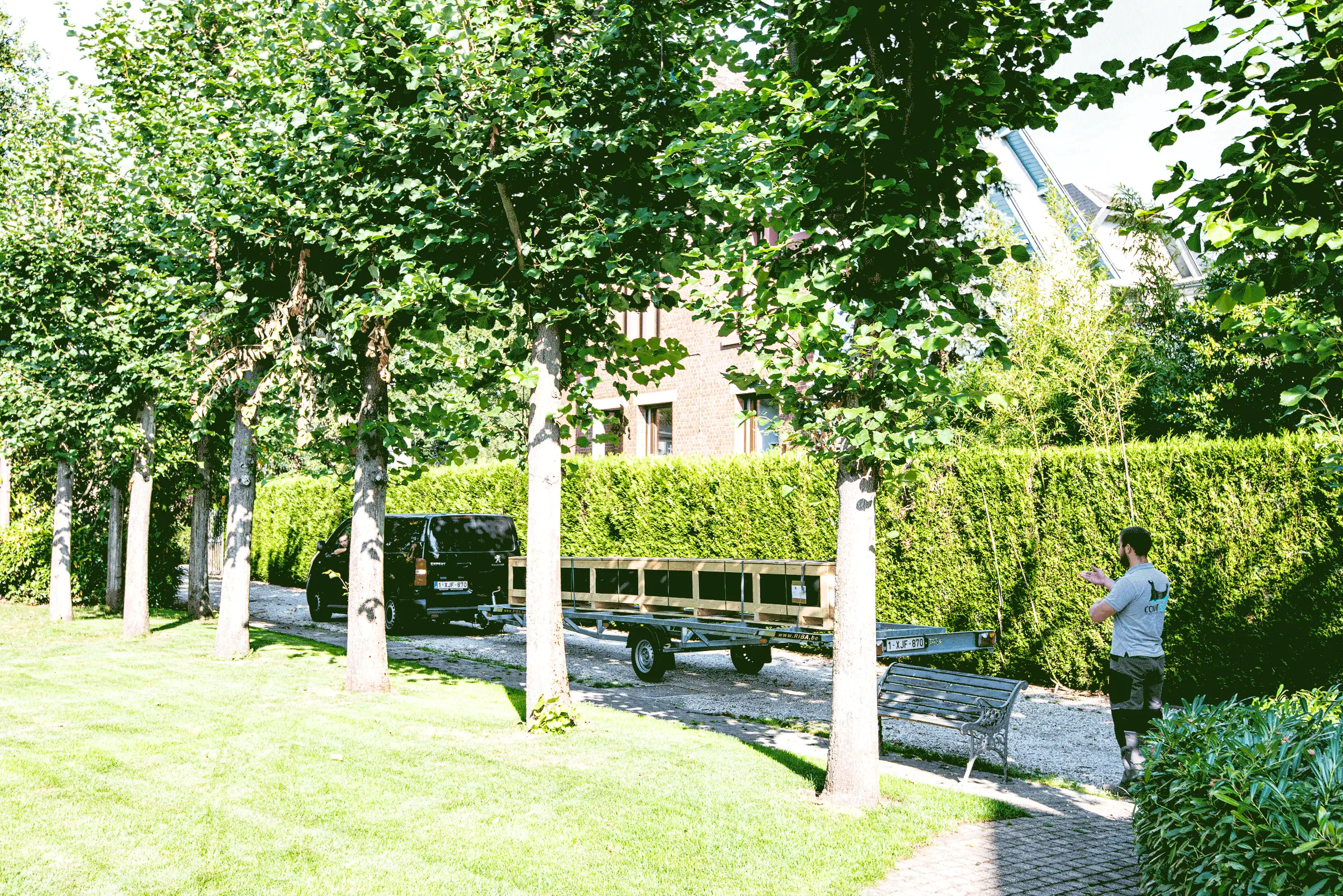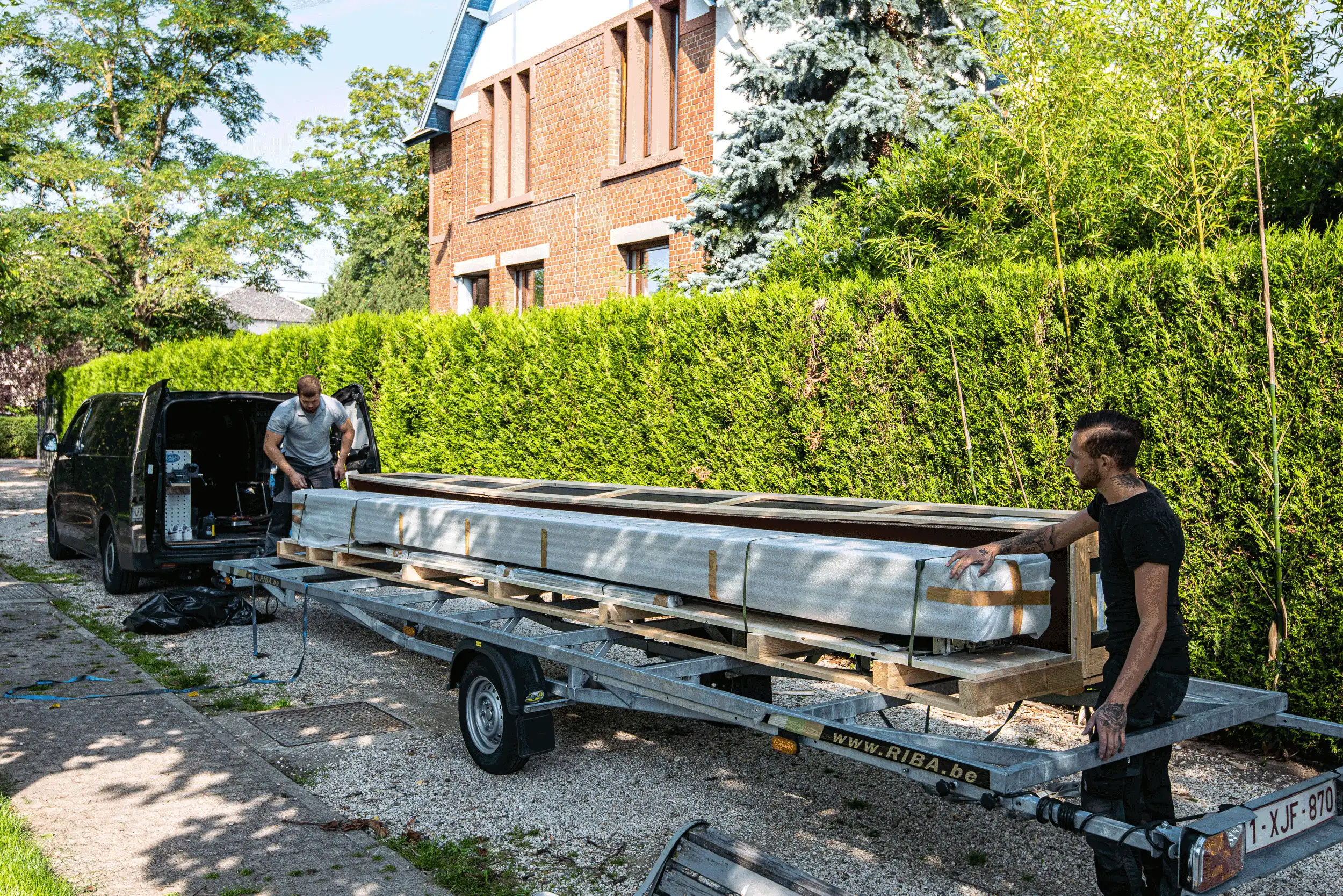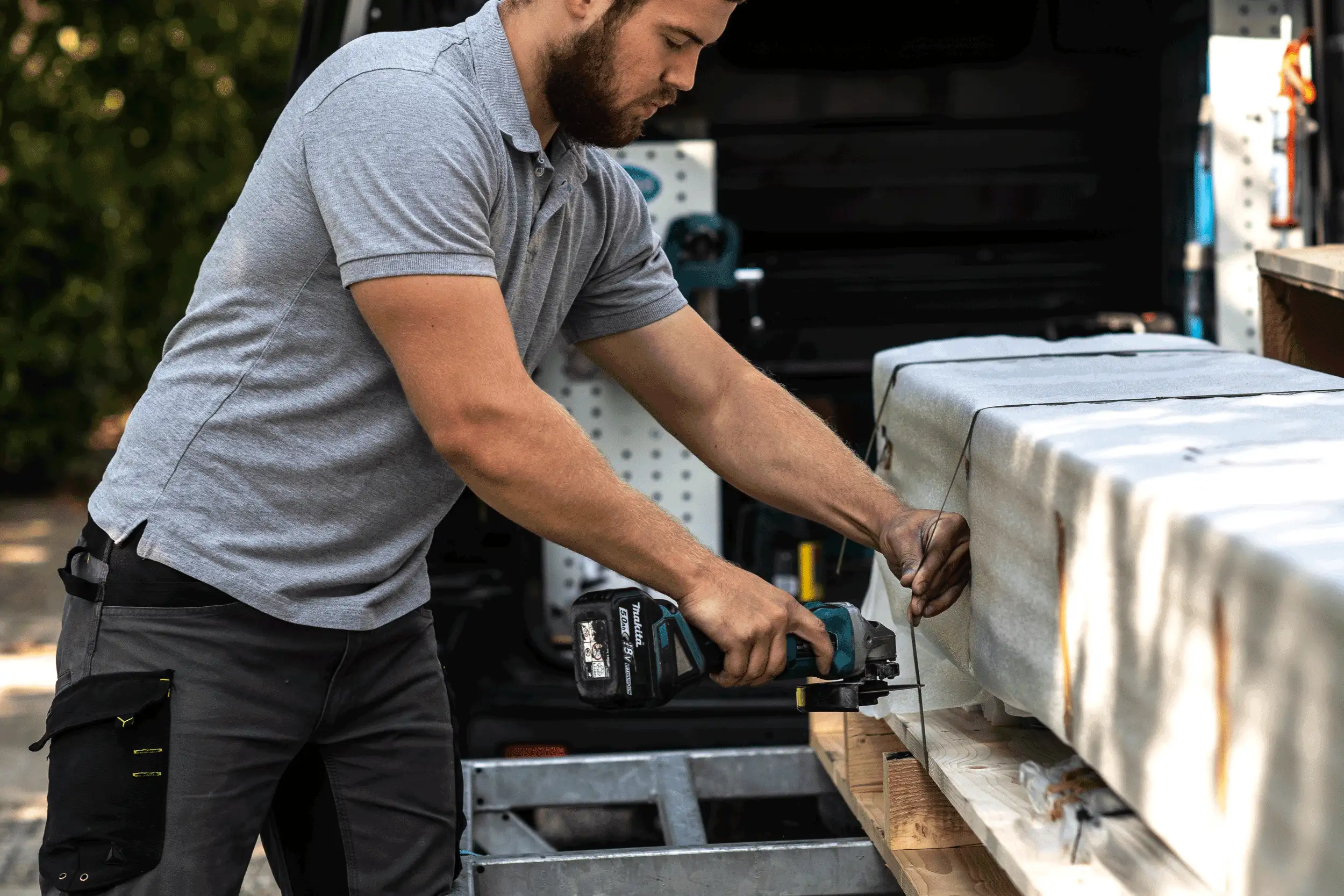 02
Measurements and installation
Although a technical inspection prior to manufacture has already been performed by our technical team and a quality check has been performed on exit from production, our fitters always begin construction by checking the technical information approved by the client. The actual Coverseal installation then follows...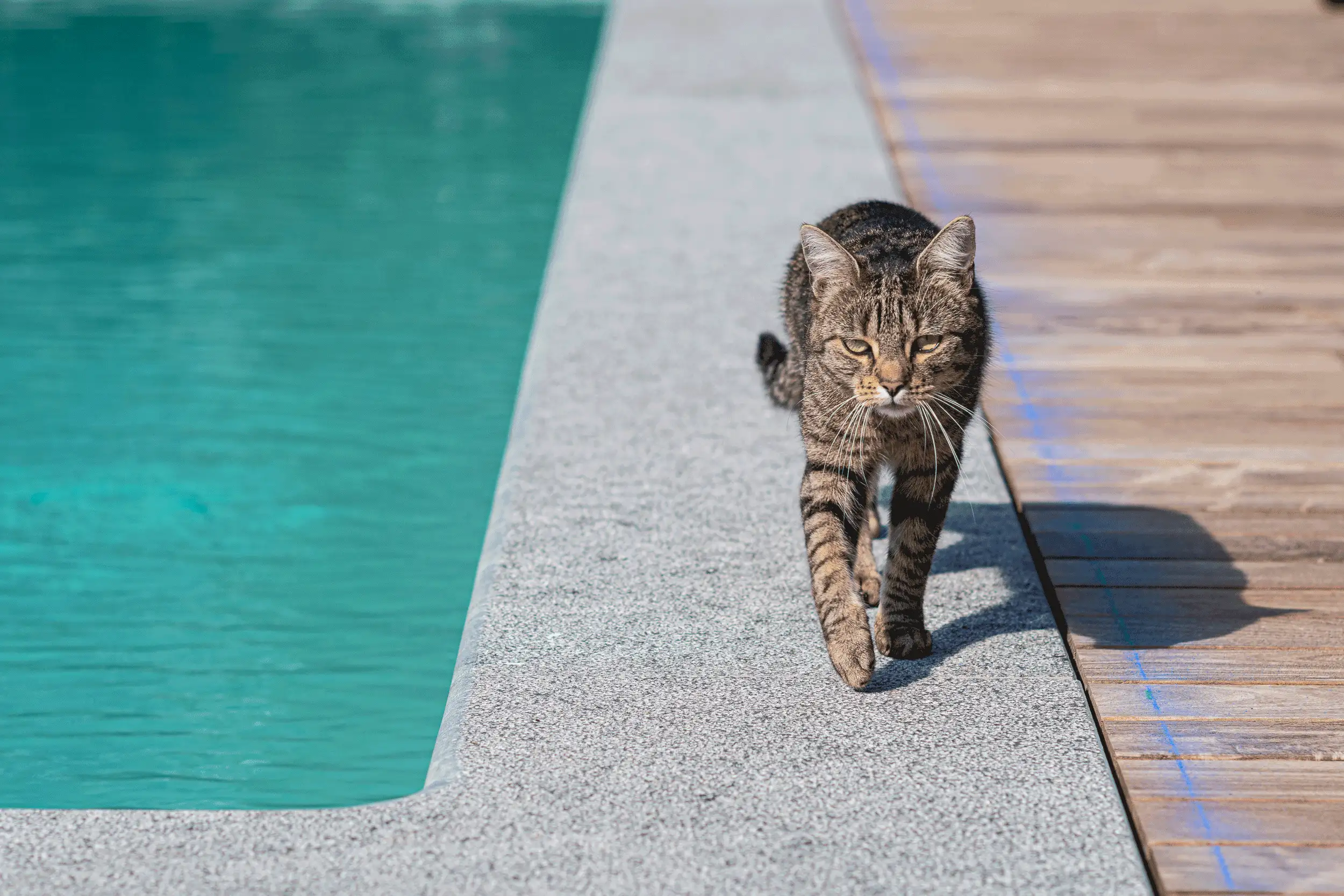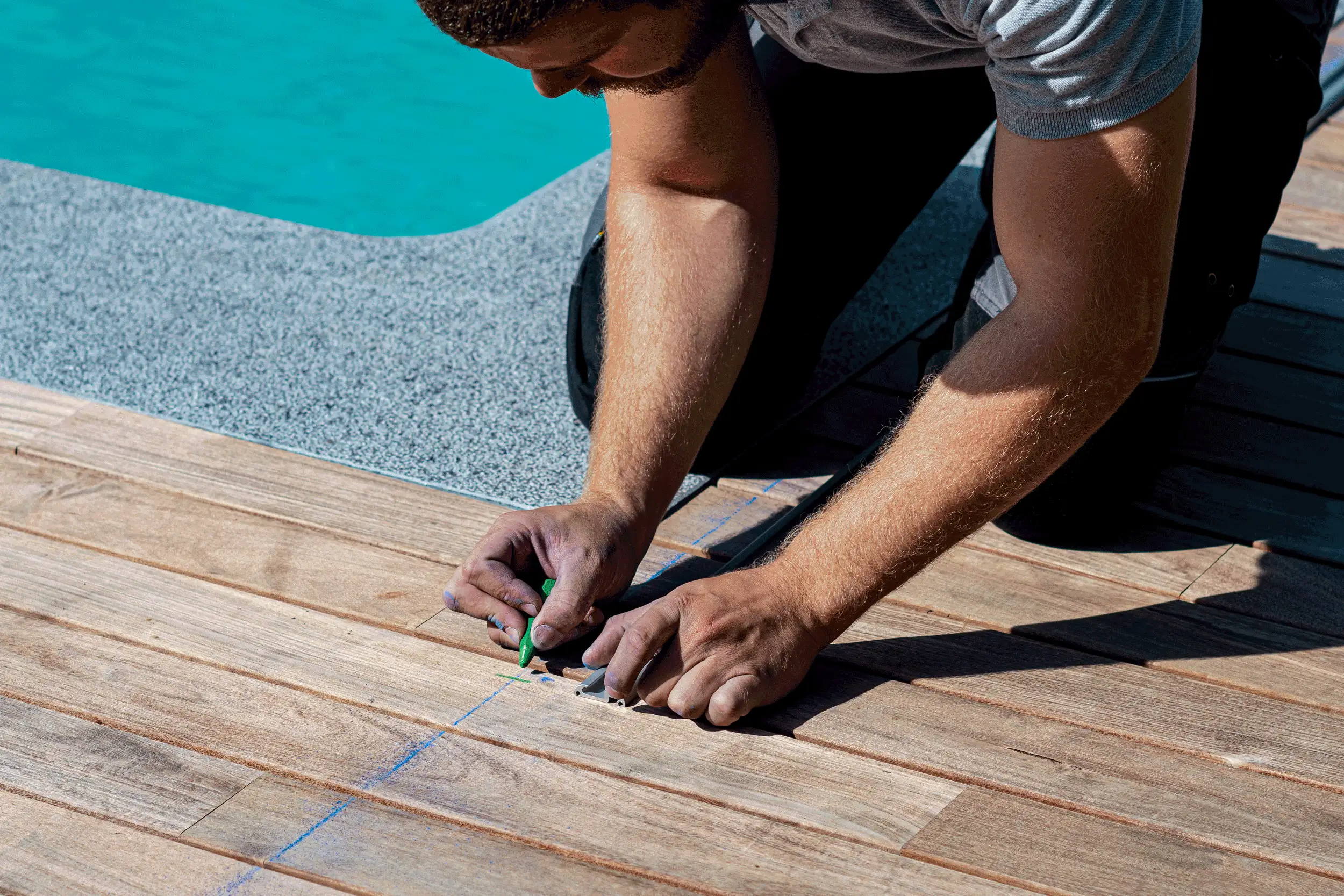 03
Fitting the rails
Since every support surface is different, our fitters take great care drilling holes into it to hold the rails in place. It goes without saying that the equipment needed for the work at hand must be planned ahead during the technical inspection prior to manufacturing, to avoid surprises. We select the best tools and consumables with great care to ensure an optimum, durable result.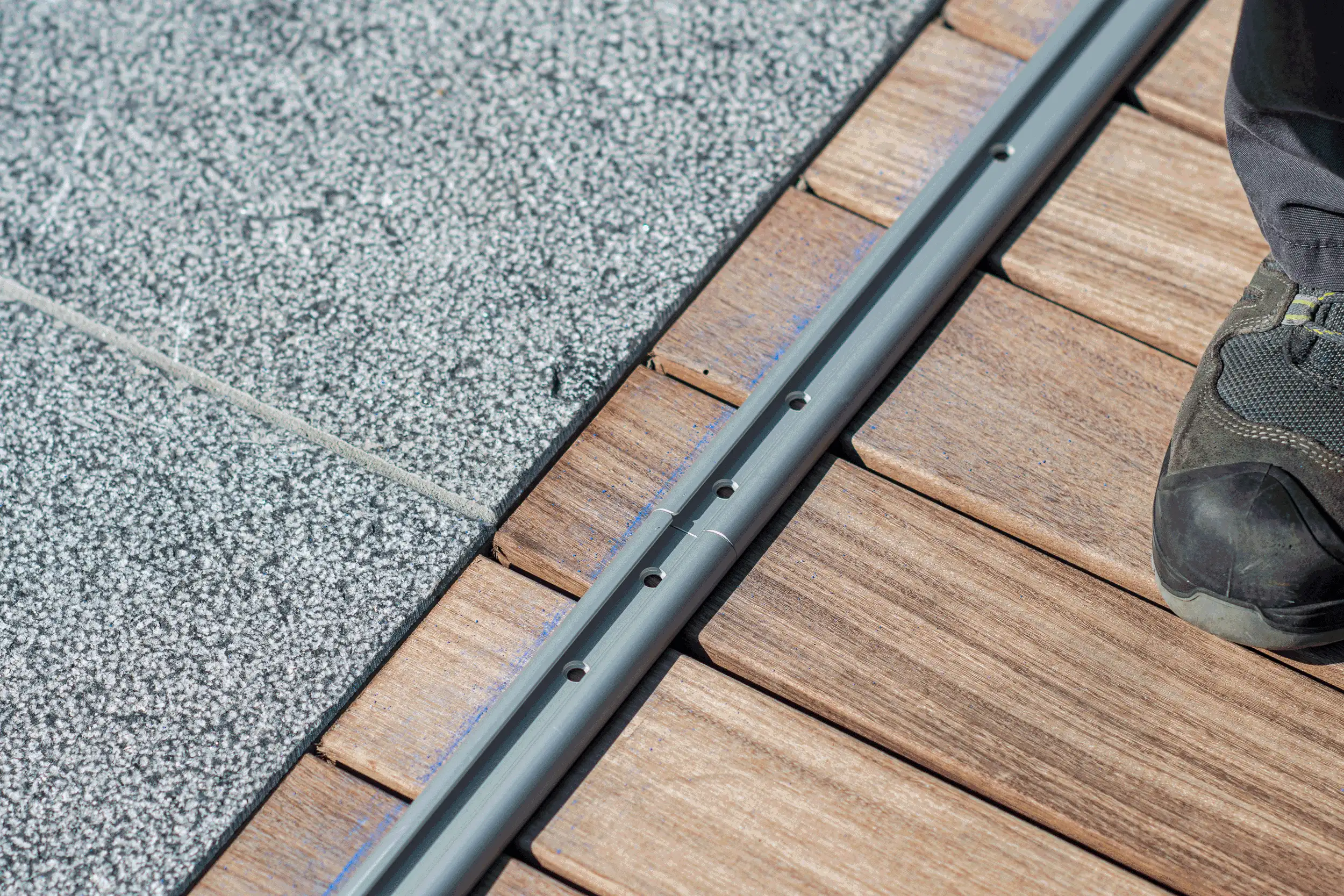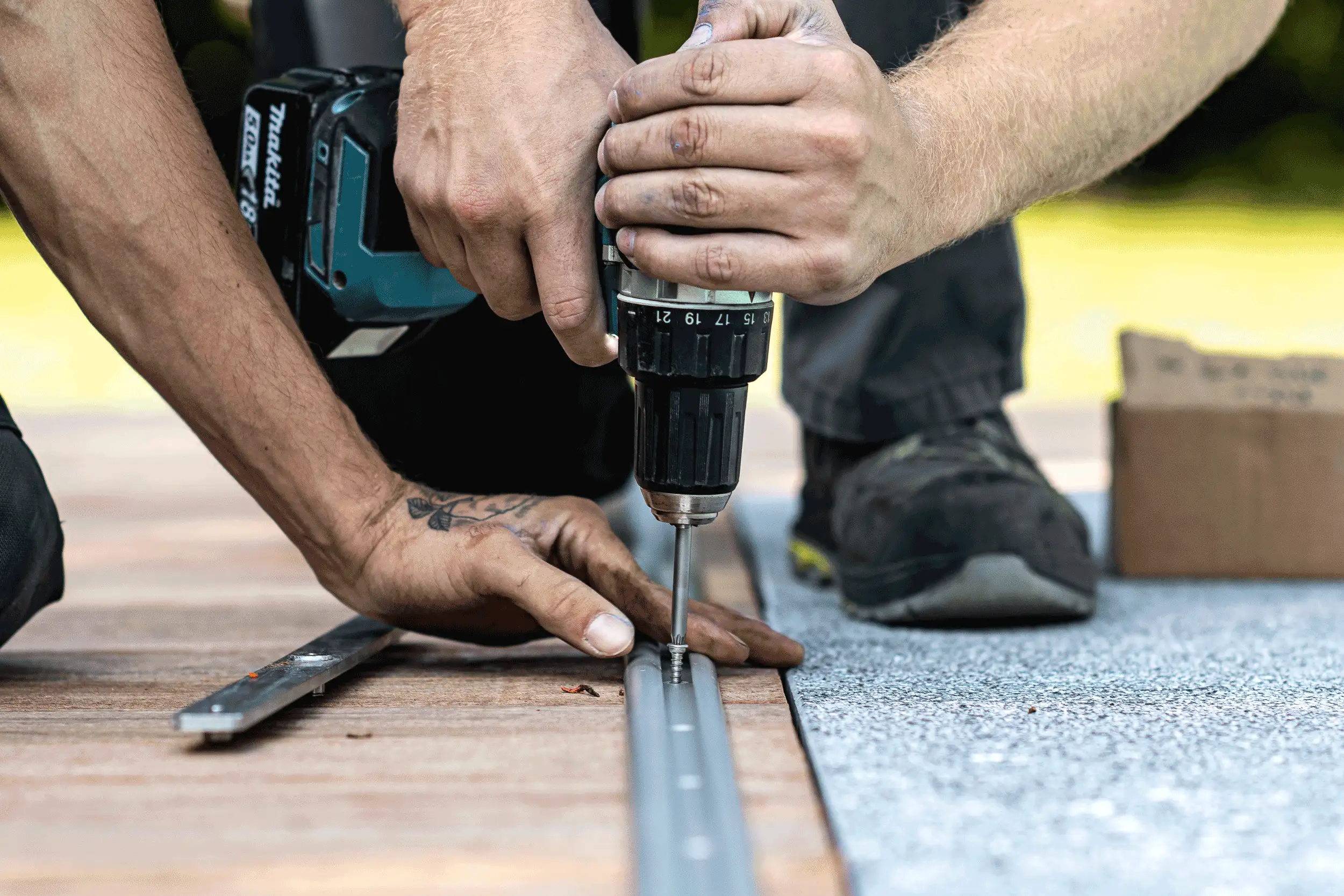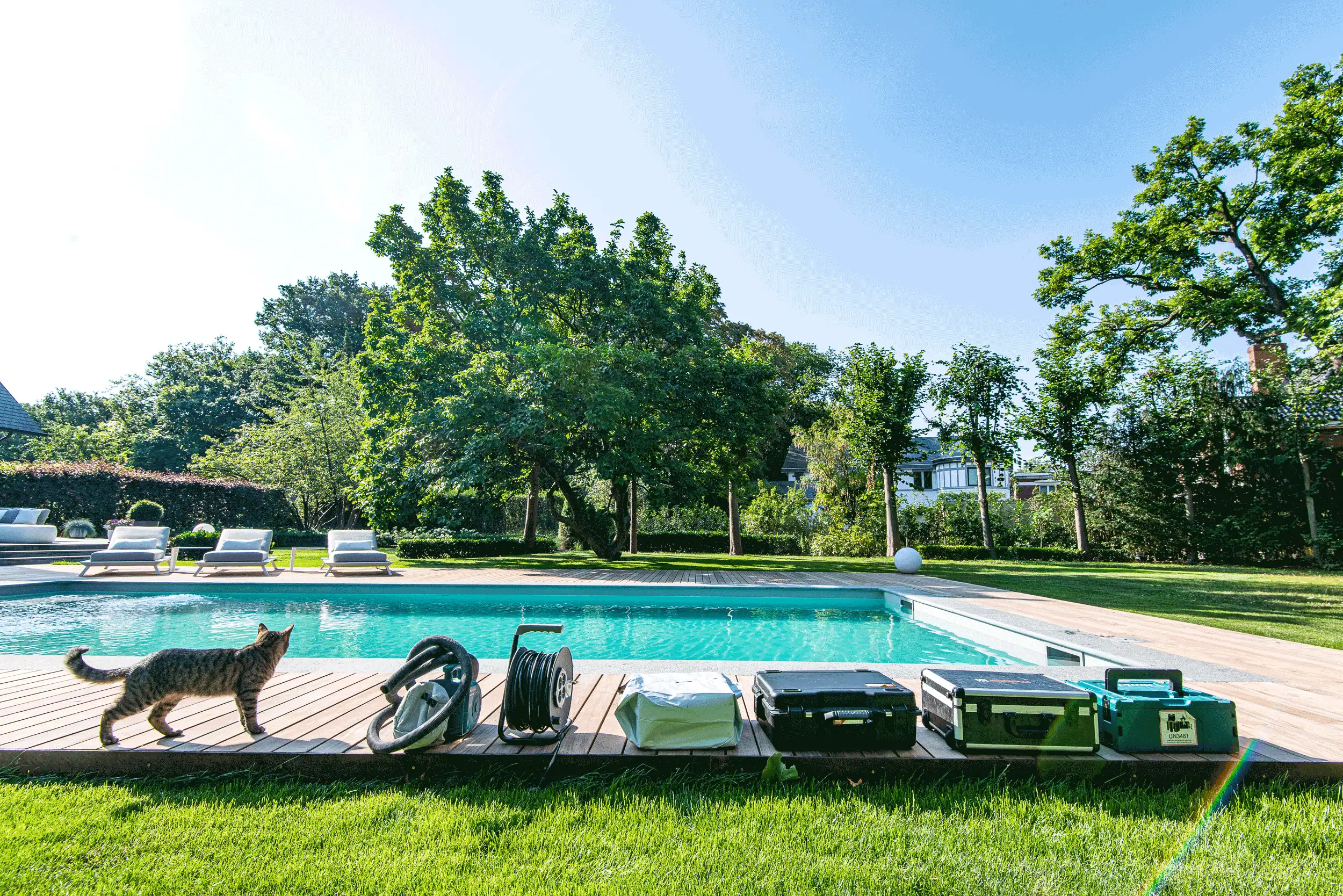 04
Fitting the module
Once the rails are in place, our fitters convey the module to the pool in order to "connect" it. The next step is fitting the belts into the 2 rails and installing the module casing. In this specific case, a box in the same colour as the membrane encases our Automatic model.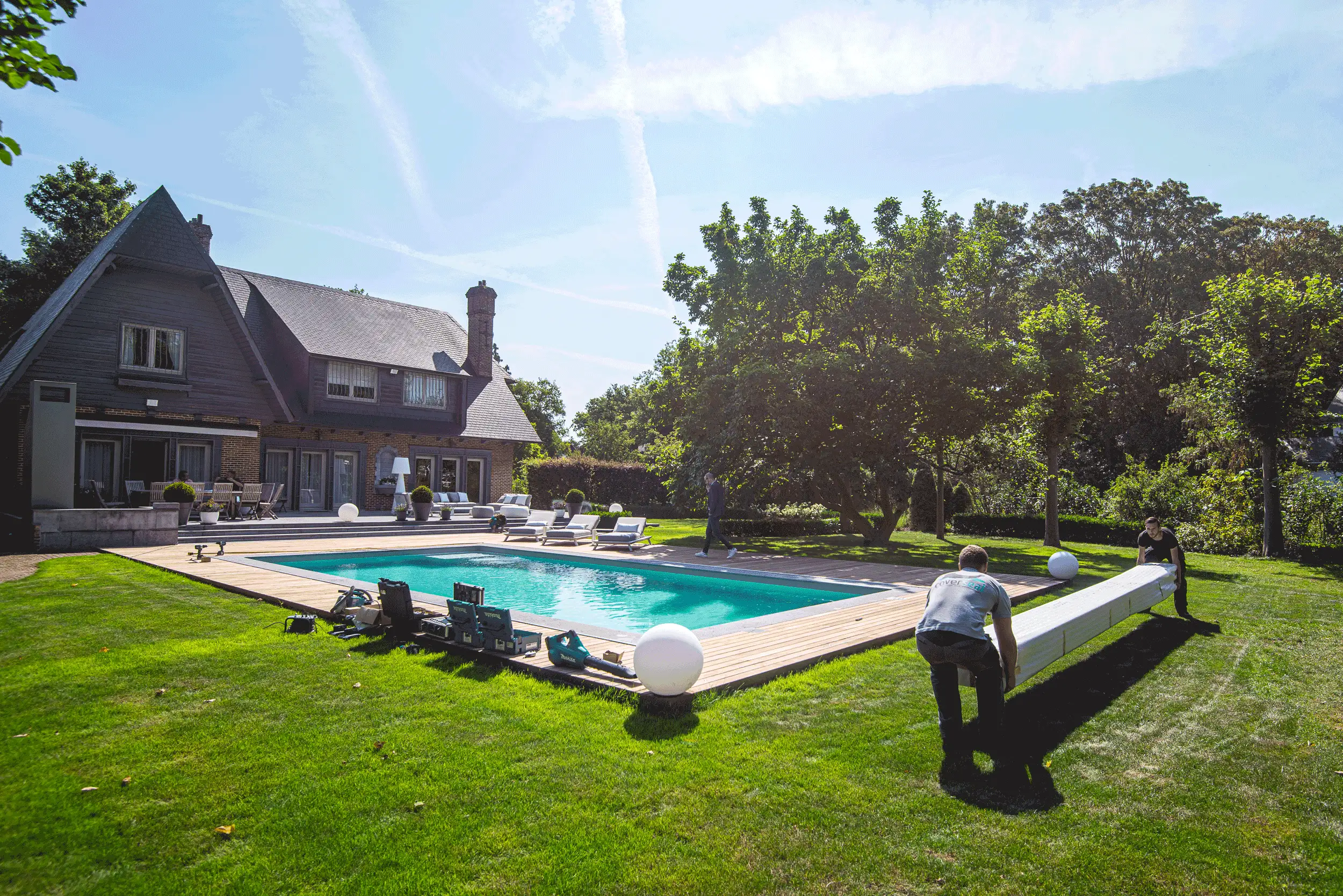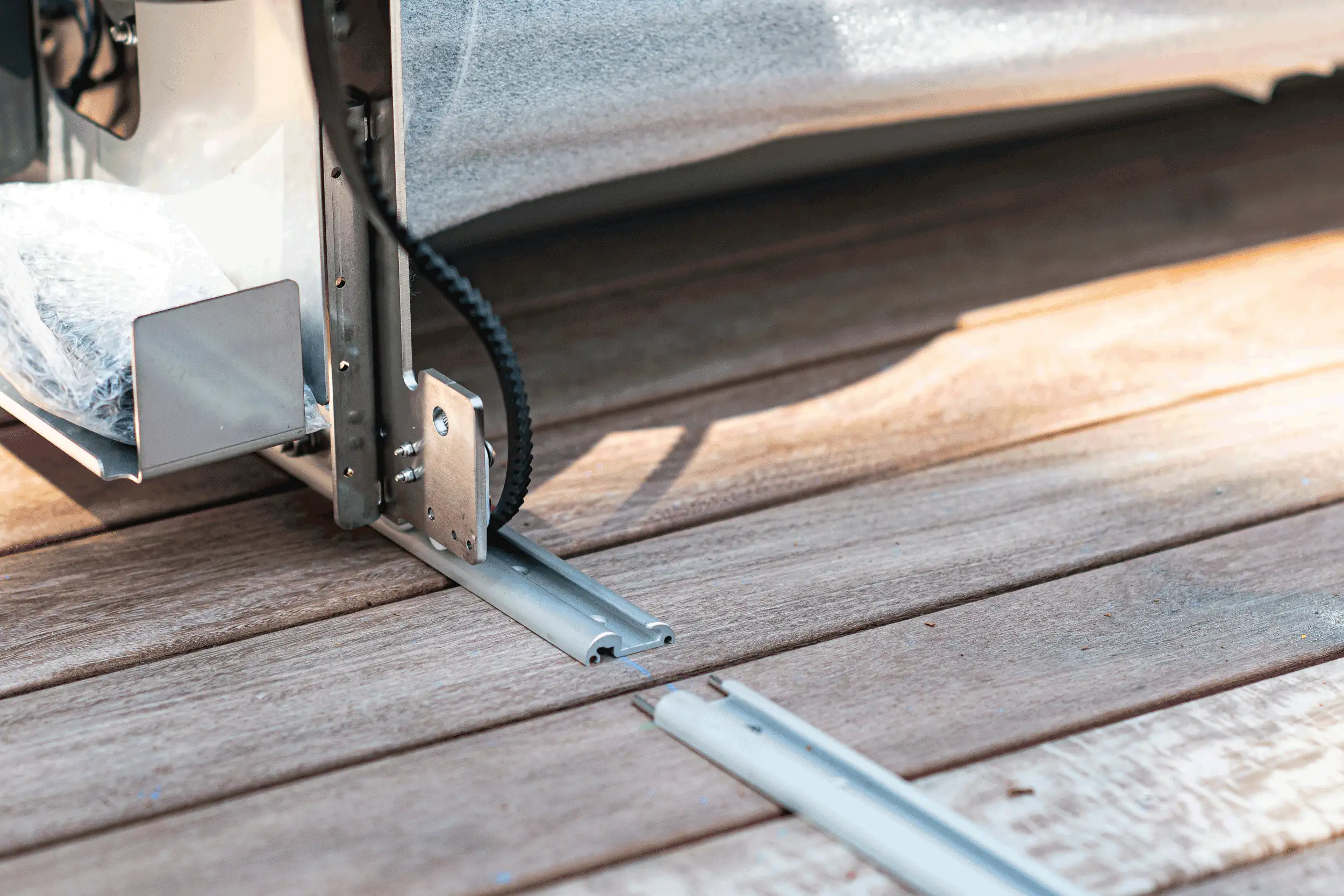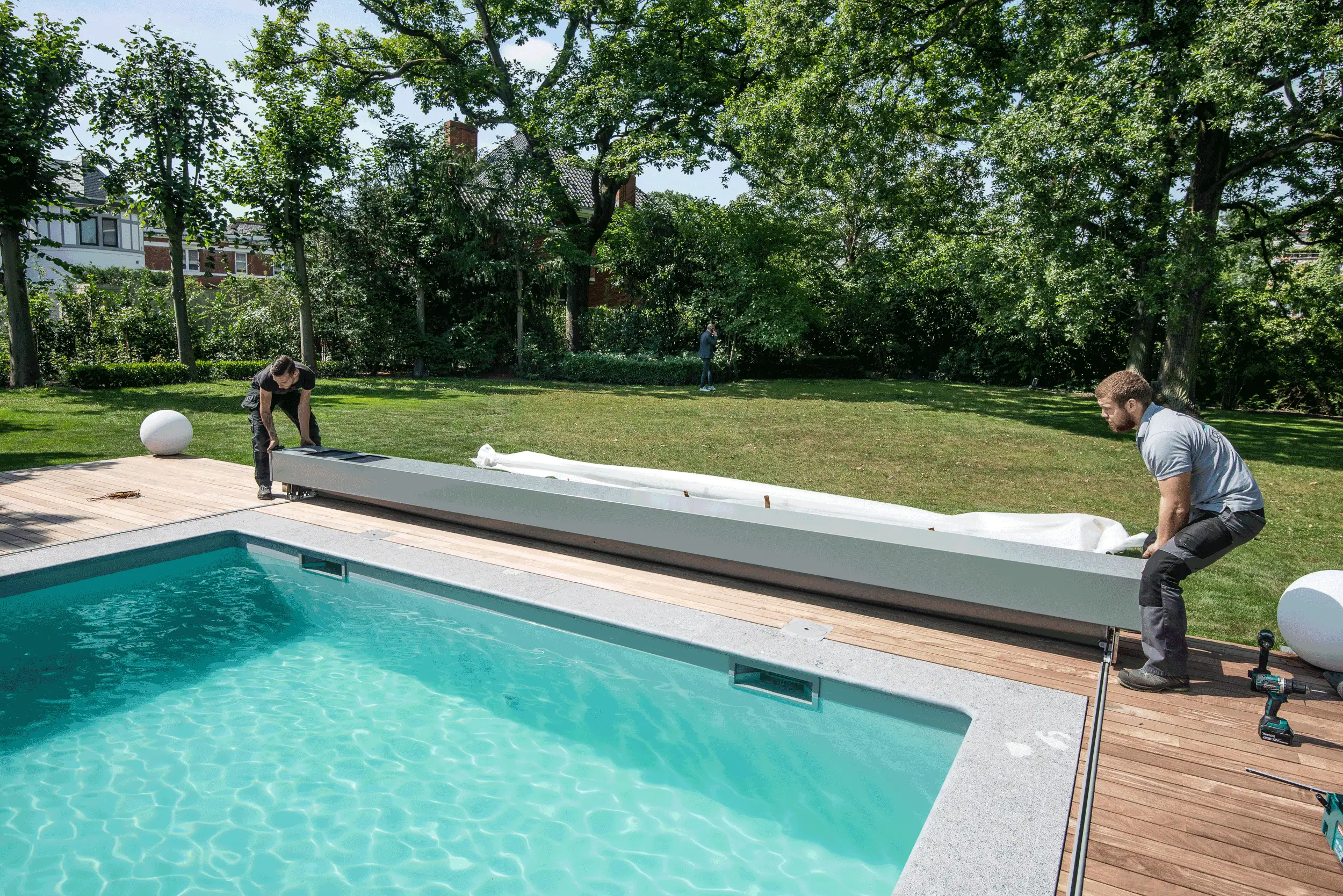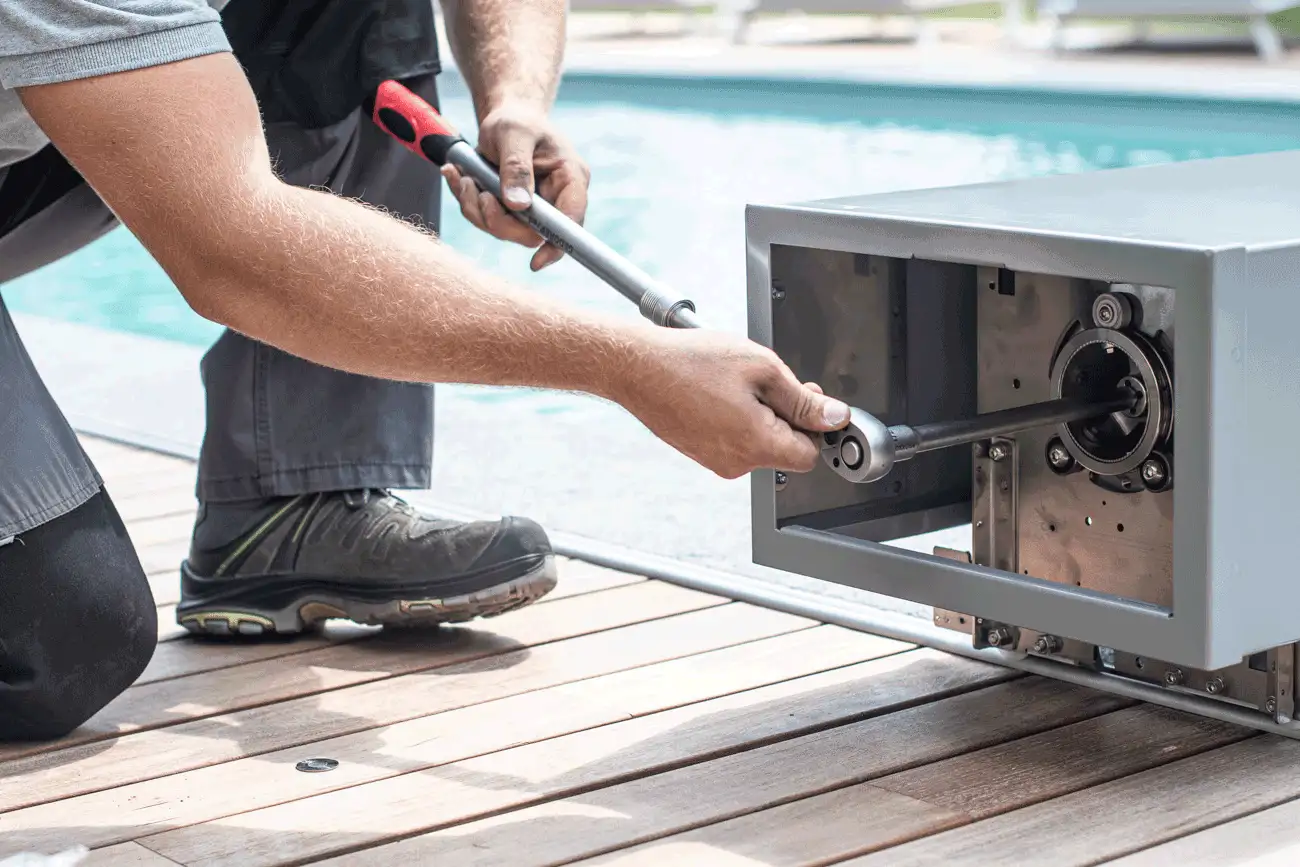 05
Trial run and checking correct operation
Once the Coverseal has been installed, we need to check that it is operating correctly and that the slopes planned during the technical inspection prior to production have definitely been complied with. It is all about the Coverseal's correct long-term functioning and this stage is not taken lightly.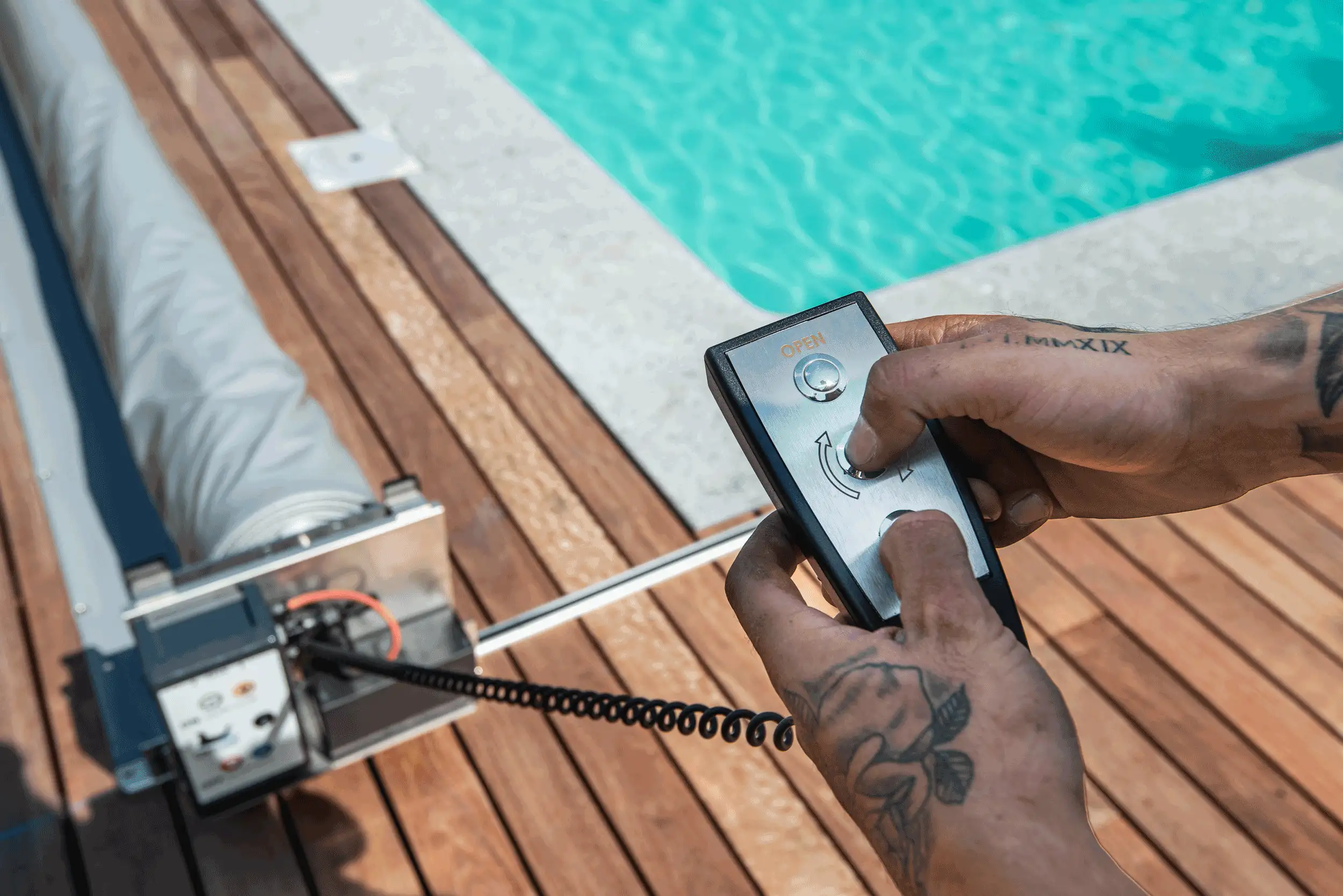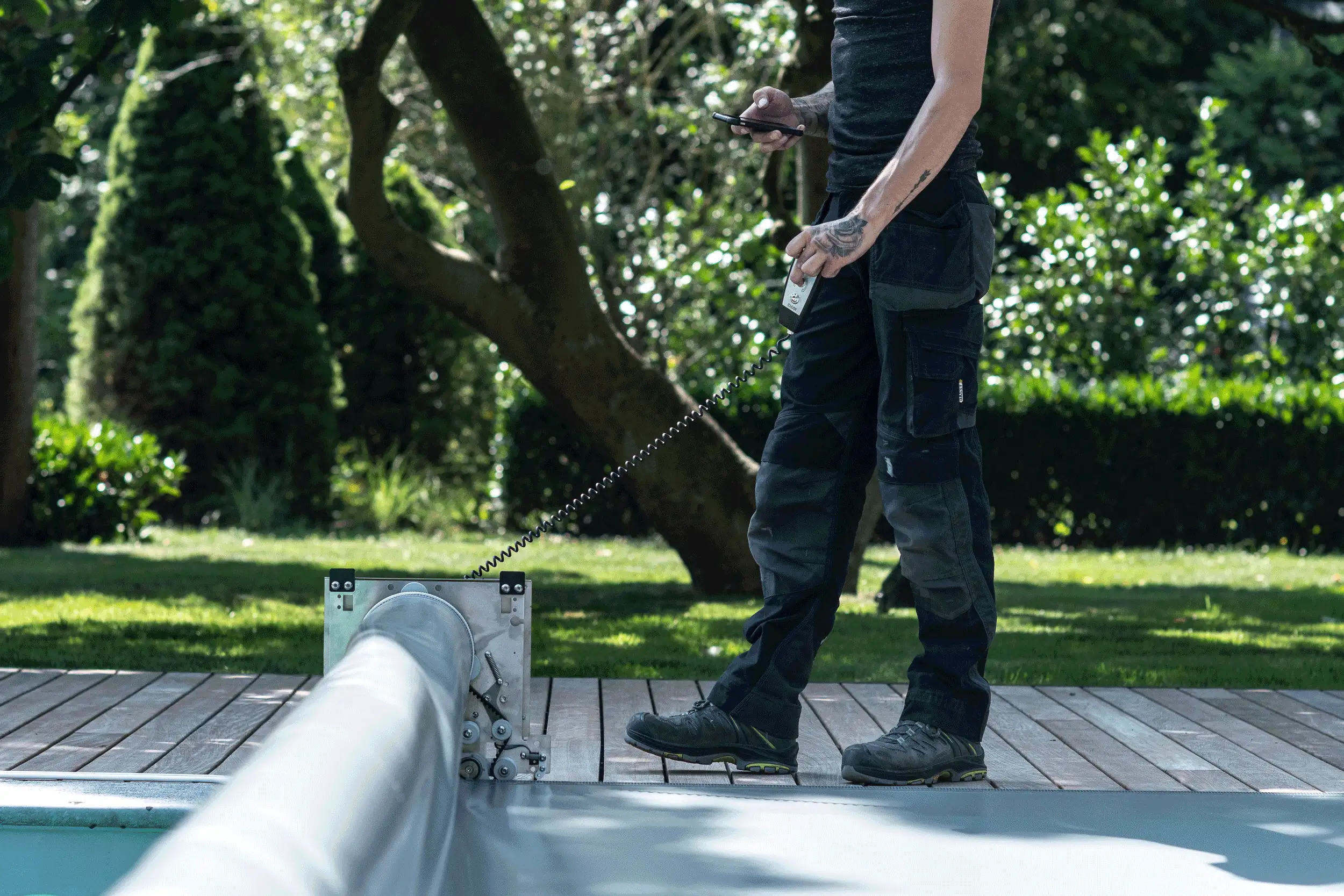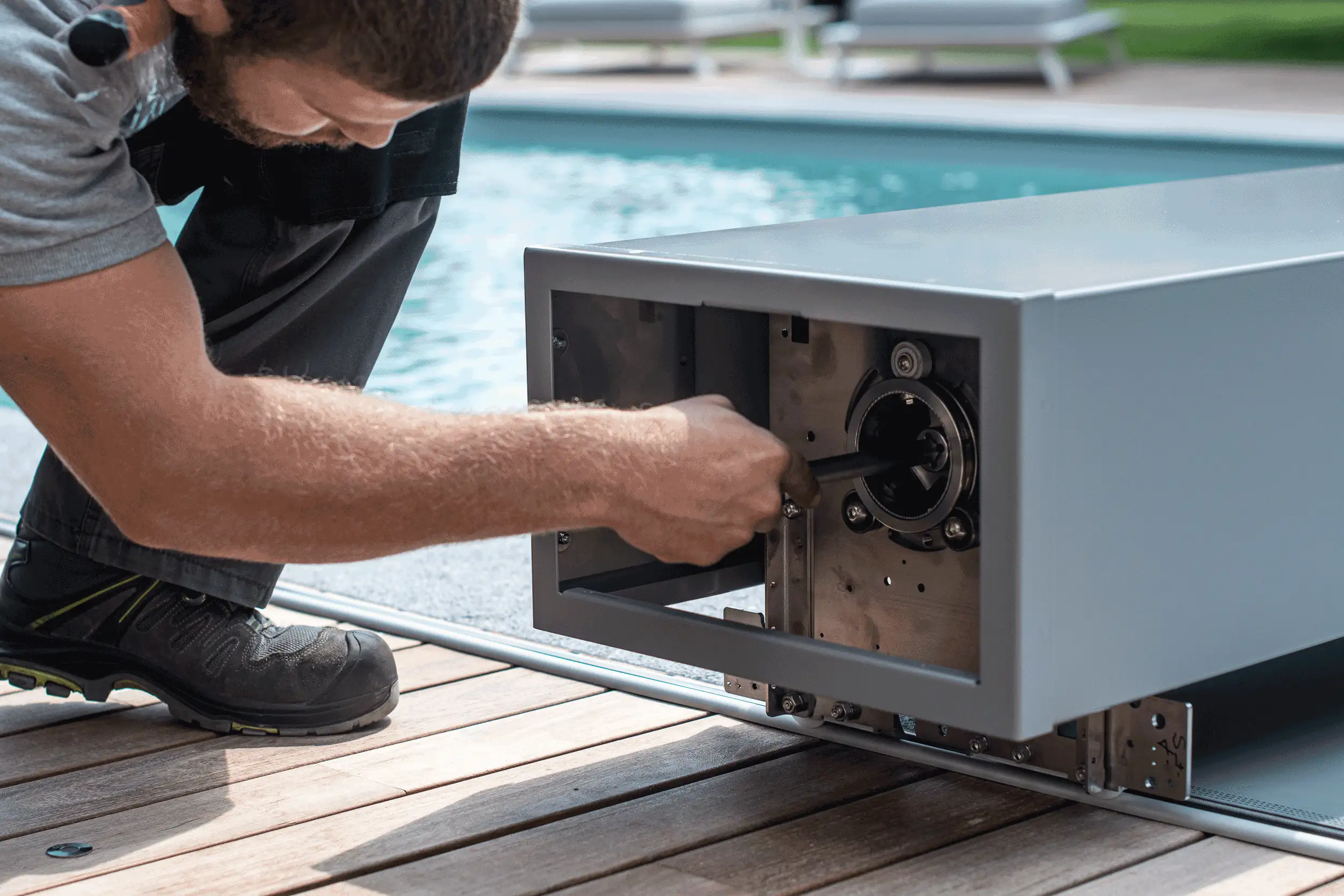 06
Customer demonstration
A further mark of a successful installation is fully explaining the product to our customers. Although the product is very simple to use, it is important that we can spend time with our customers in order to show them how to use their Coverseal and take the opportunity to answer their last-minute questions.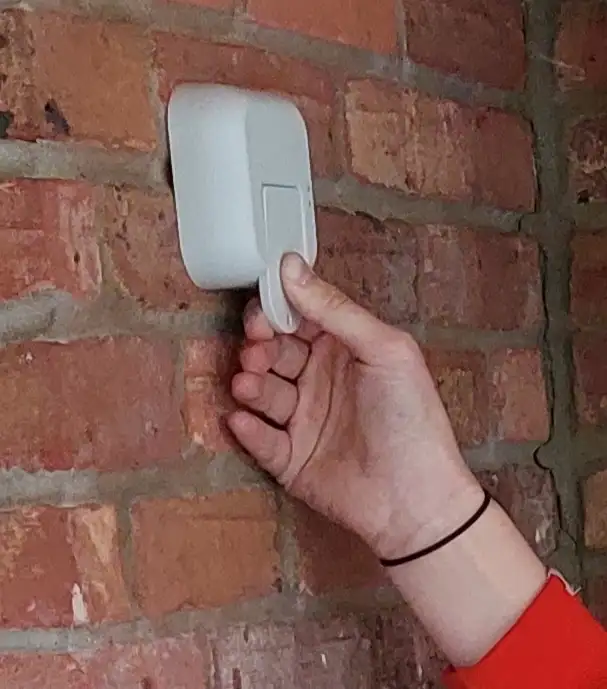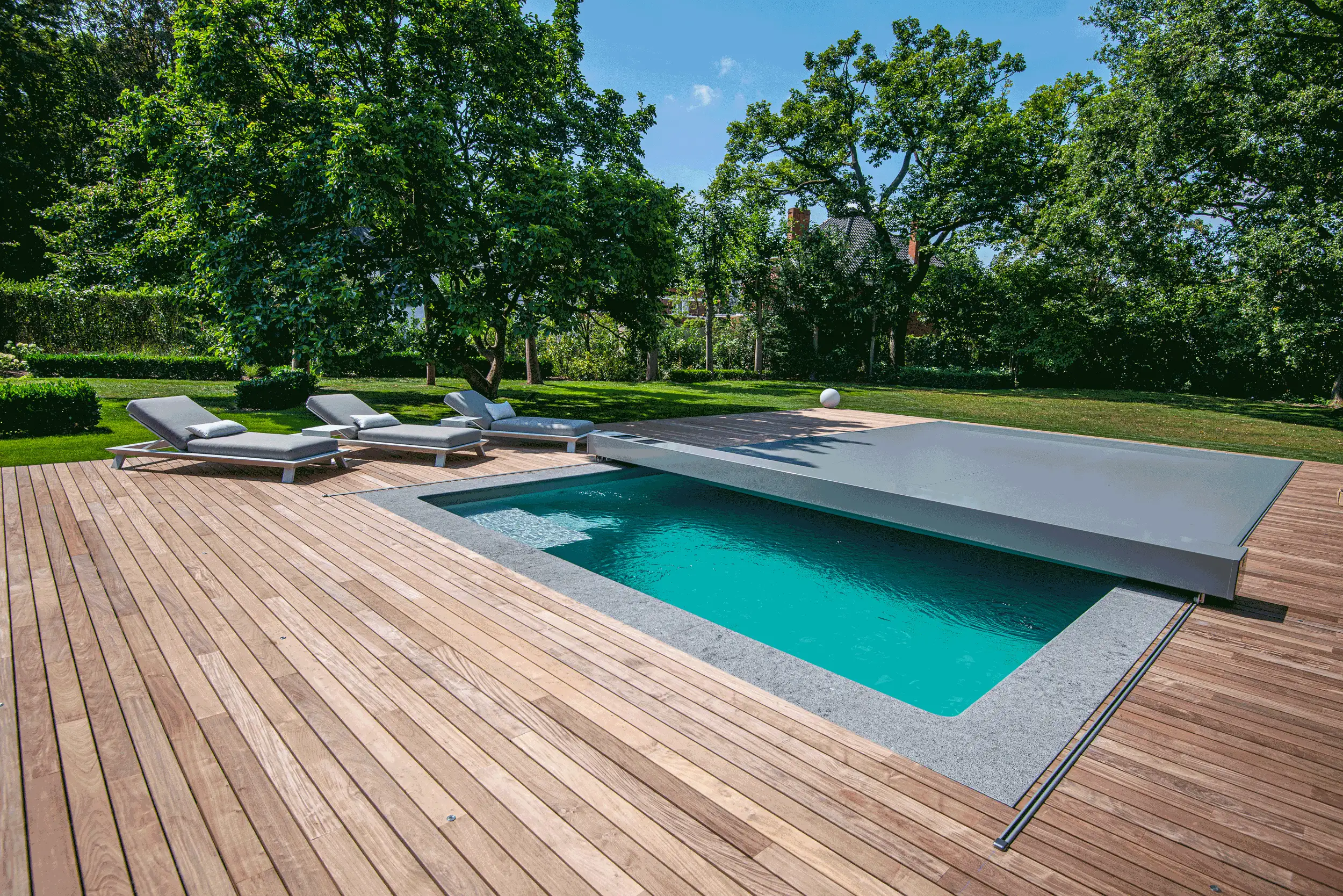 07
Cleaning and departing the site
A smoothly run construction site is also a site that "leaves nothing behind". We pay particular attention to allowing our customers to enjoy their swimming pool straight away, without the faintest suspicion that the works have just been finished.