A few words
Natacha and Jeremy are the owners of a guest house in an attractive wooded estate.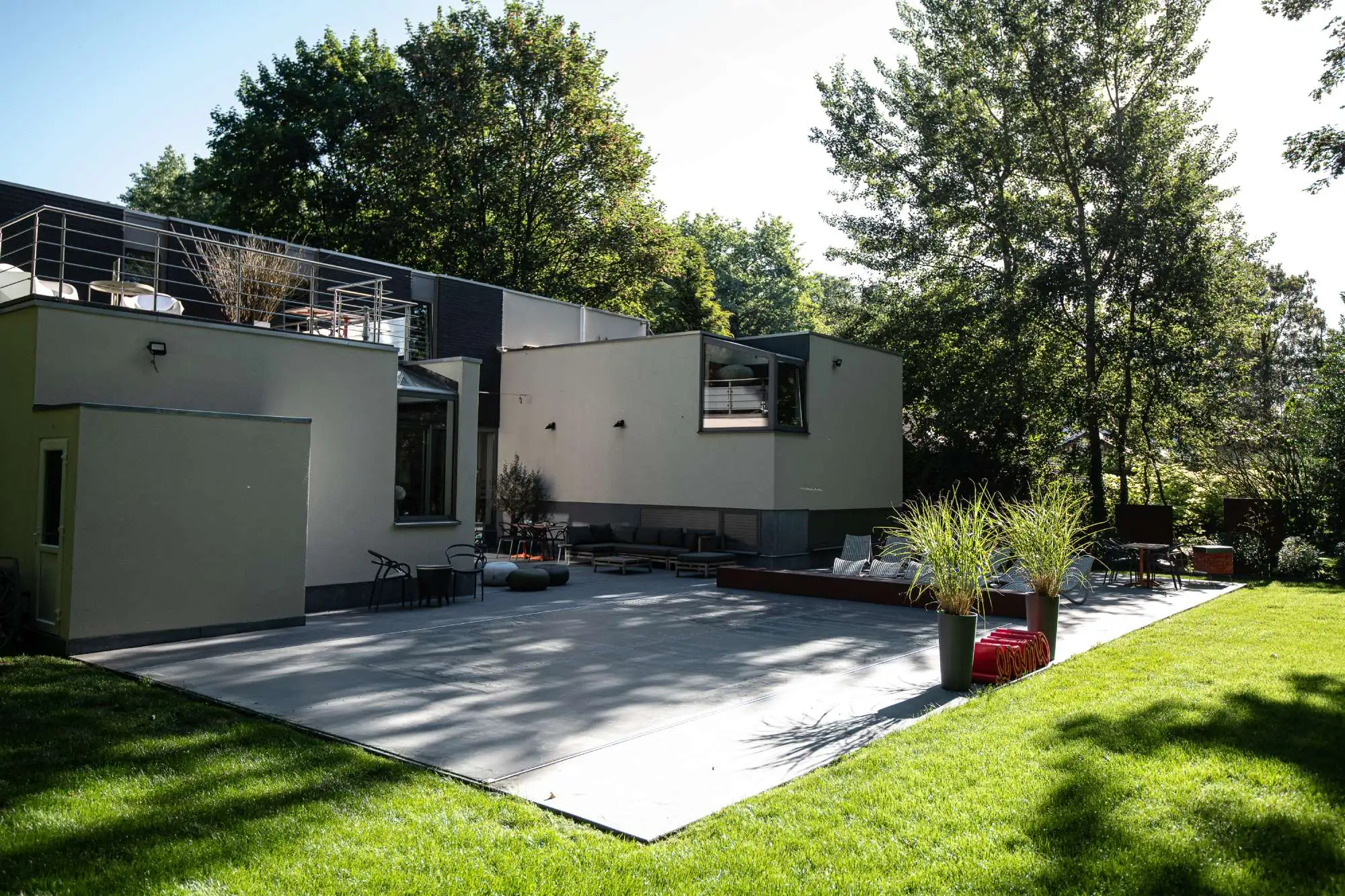 Pour protéger la piscine de l'établissement en toute discrétion, la Coverseal est idéale. Pas de nettoyage au petit matin avant le réveil des clients, pas d'inquiétude pour les enfants ni les animaux, et une couverture presque invisible lorsqu'elle est fermée.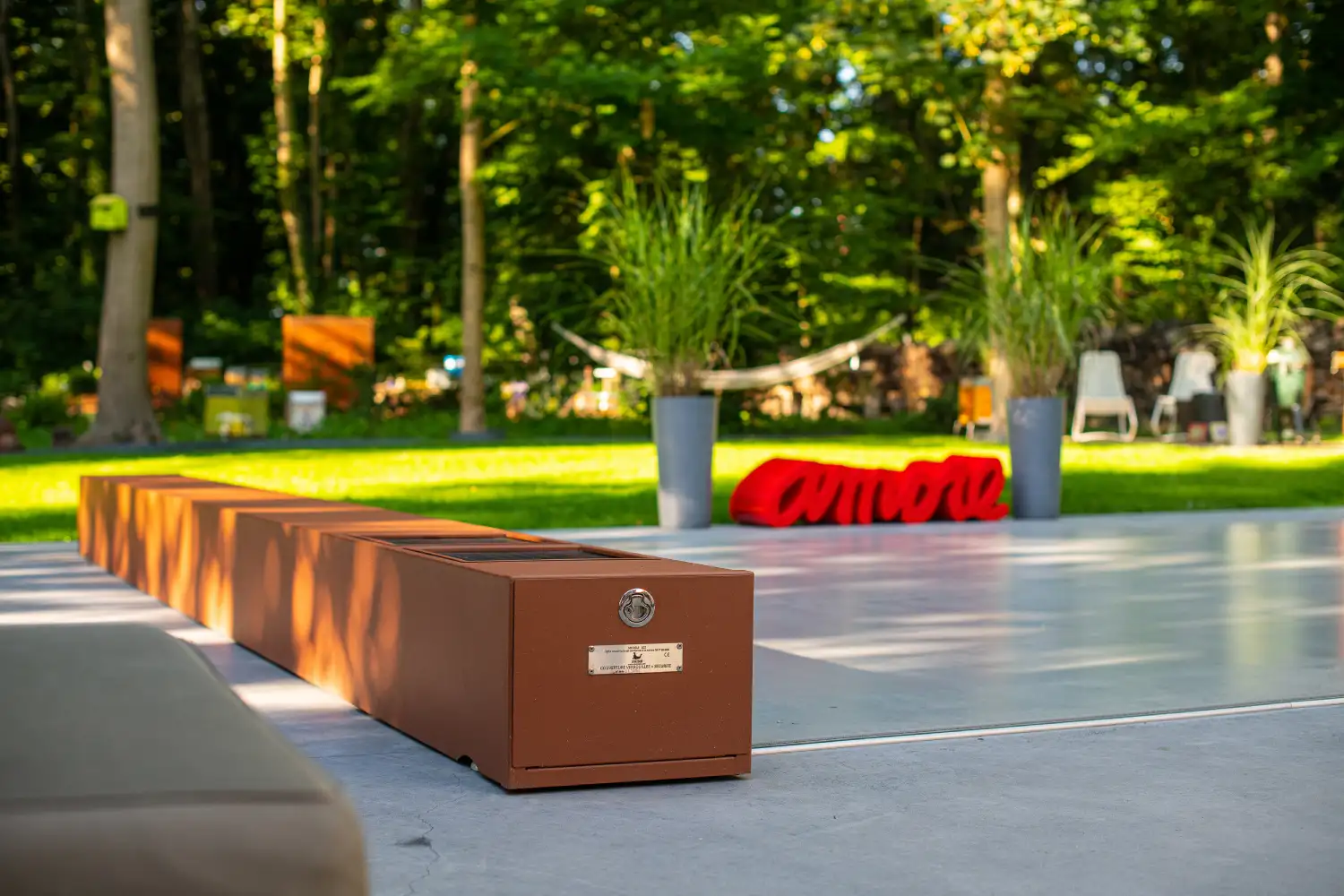 Only the "corten steel" colour cladding gives it away!