The Benefits of the Coverseal
Safety
Our Coverseal covers comply with the most exacting safety standards, particularly NF P90-308 of December 2013. The great care given to selecting the materials used and an exclusive locking system enable your pool to be made safe effectively, regardless of your basin's size and shape. The high resilience of the membrane means that it will bear the weight of one or a number of persons, particularly your children and pets.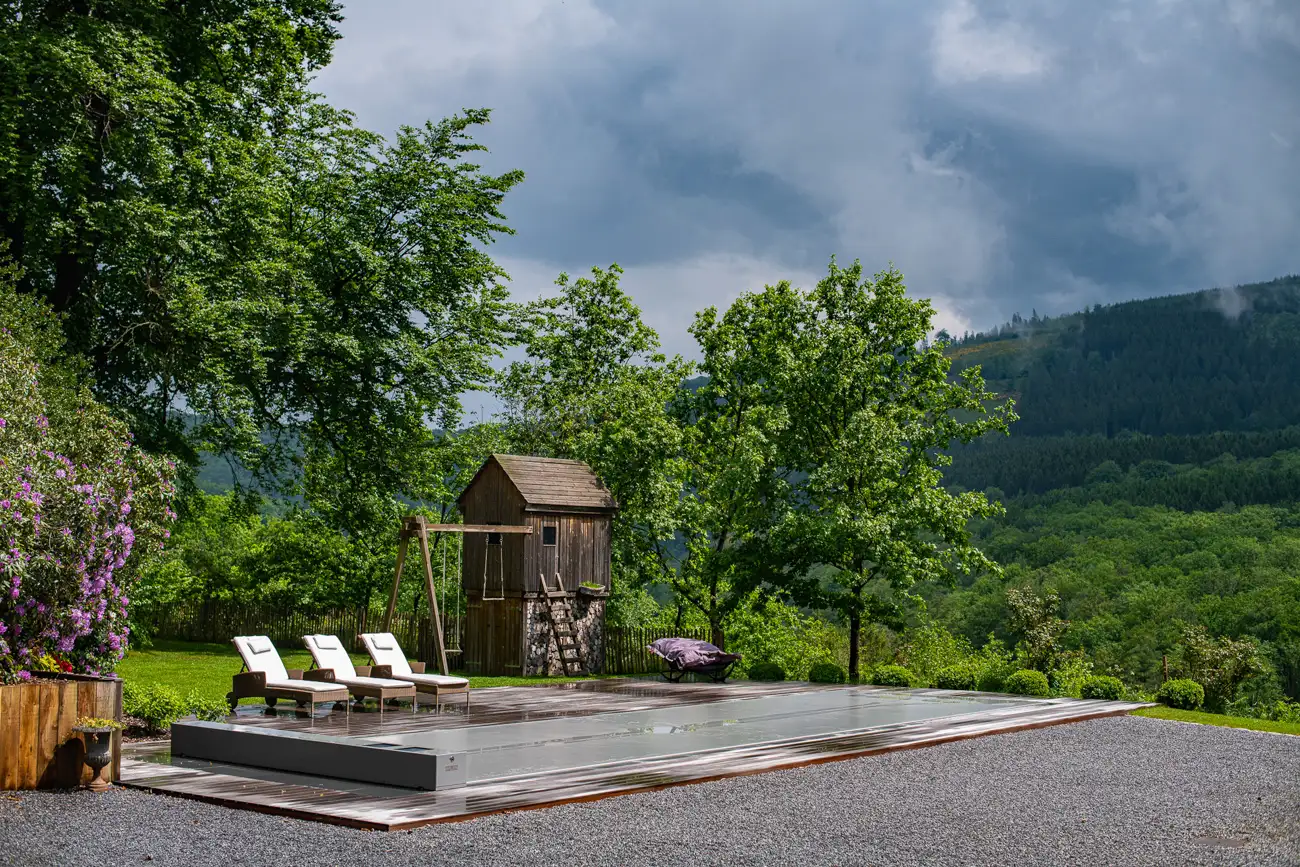 Water Quality
The quality of the selected materials, especially as concerns the membrane and the watertightness brought about by our patented locking system, guarantees you clearer, cleaner water. Staying perfectly taut in all circumstances, our membrane will stop leaves falling into your pool, for example. It will also pronouncedly reduce photosynthesis, and, as a consequence, the build-up of algae. Your pool's pH indicators will then remain more stable while considerably diminishing the use of chemical water treatment products. This gives you a major advantage from the economic point of view and you will enjoy much safer bathing for adults and children alike. Say goodbye to sore, red eyes, all while safeguarding the environment.
Daily cleaning will be all but eliminated, too.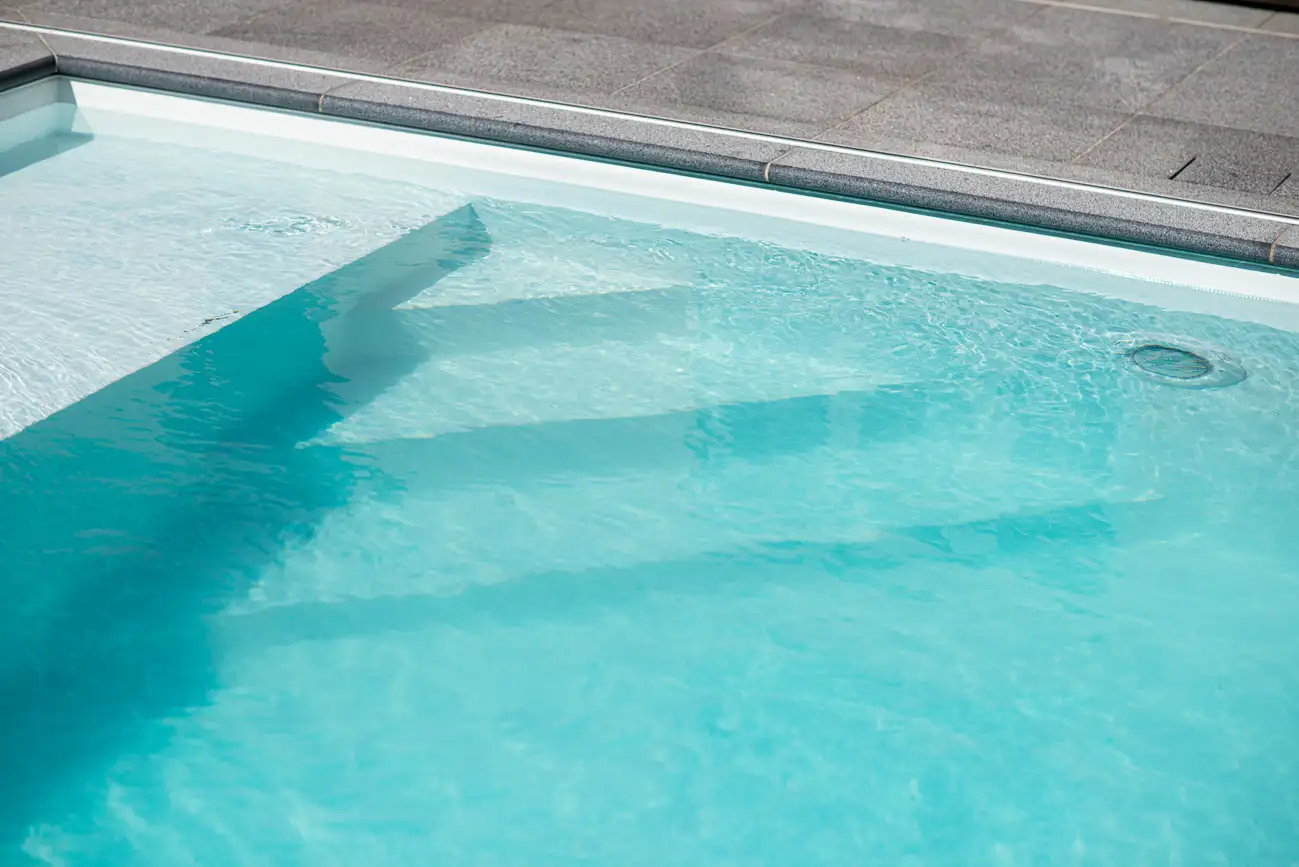 Insulation
Energy costs and the desire to better safeguard the environment are additional reasons for choosing a 4 Seasons Coverseal pool cover. The Coverseal During the day, the sun's rays will warm up the cover and the water in the pool courtesy of radiation transfer.
The pool will therefore accumulate heat. At night, the cover will totally block evaporation, which will prevent the water from cooling since the Coverseal's thermal balance is higher than that of a cover with solar slats, a finding backed by customers who have chosen this solution in the past.
This will ensure immediate savings in both water and energy. During colder periods, our cover will also limit frost formation, providing better protection for your basin and pool equipment during overwintering.
Dealer

Looking to represent our brand, to market, install and monitor our products? Undergo technical training in our factory located in Belgium and you will become an expert.

Contact us